Soon we'll be singing a new Gloria in church: Carl MaultsBy's Gloria in Excelsis. (Yes, that's how he spells his name, with the uppercase B.) We'd experienced his music and his leadership before, at the ordination service for our bishop, Greg Brewer. As with the piece we sang then, this Gloria is not easy for the choir, though it's singable and catchy and stays with you, so I'm sure it won't take the congregation long to learn what they need to know.
The syncopated rhythm is difficult for those of us who haven't grown up with it, and the alto part has some, shall we say, less-than-intuitive intervals. Don't get me wrong; I really like the song and am looking forward to singing it weekly until Advent. But I mention the difficulty to explain why I was poking around on MaultsBy's website, trying to find a recording. If I had succeeded, I'd share it here. Alas, I did not.
However, I did find something that rewarded my efforts.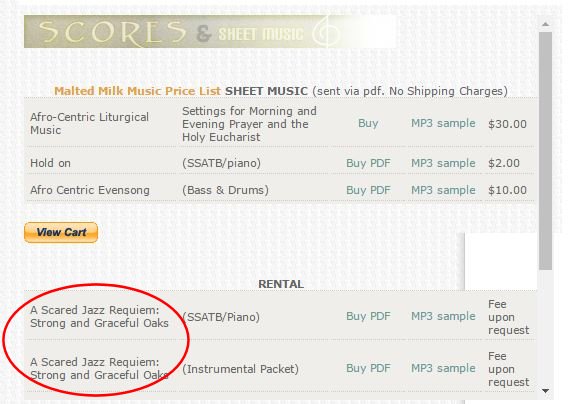 MaultsBy's music may be difficult, but I can't say I find it frightening. :)
I never understand how my brain works. But because our grandchildren will probably enjoy the video, I'll confess that this song is where my thoughts went next.