Courage is not simply one of the virtues but the form of every virtue at the testing point.
— C. S. Lewis, in The Screwtape Letters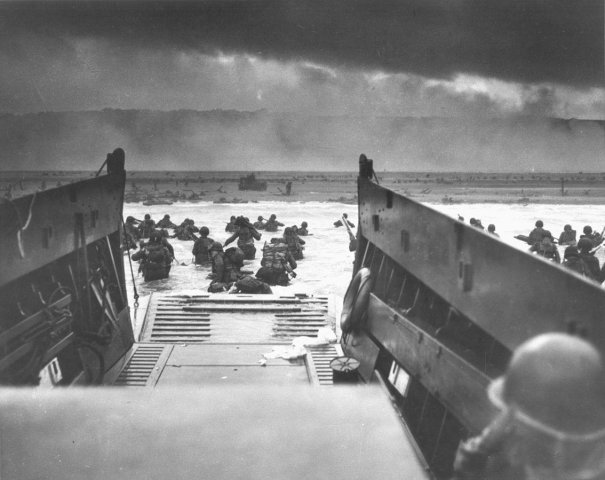 [This is not the "Last Battle" series post I said would be next, but it seems appropriate. I'm still working on the other.]
As I write this post, the presidential election results are still up in the air, though the wind direction seems clear. It may change; it may not. Regardless, I will repeat below the post-election analysis I first wrote after Barack Obama's victory in 2008, and reprised in 2016 for Donald Trump's. The players and the parties change; the sense is the same.
And please remember this, victors, whoever you are: Approximately half of your fellow-countrymen—your neighbors, co-workers, friends, and families—are genuinely saddened, frightened, and maybe deeply depressed by the results. This is not some football game; it is our country, our world, and our future. Exulting in the streets, or anywhere other than among similarly-minded friends, is inappropriate. Whoever will eventually have been determined to have won the presidency, or any other office, this will not be a great triumph of good over evil. That battle can only be won in human hearts, and kindness and sympathy for those who are feeling disenfranchised might be a great place to begin.
---
Note: This was written specifically for a Christian audience. Anyone else is more than welcome to come along for the ride, but be prepared for a lot of quotations from a source of which you do not recognize the authority. You may still find value in the meaning.
How We Can Sing the Lord's Song in a Strange Land
By the rivers of Babylon we sat and wept
when we remembered Zion.
There on the poplars
we hung our harps,
for there our captors asked us for songs,
our tormentors demanded songs of joy;
they said, "Sing us one of the songs of Zion!"
How can we sing the songs of the LORD
while in a foreign land?
Psalm 137:1-4
First of all, we pick ourselves up with as much dignity as we have remaining and give respect and support to our new leaders. "Fear God, honor the king" (I Peter 2:17) applies in a democracy, too. Humor has an important place in discourse, but mean-spirited mockery does not. I'm extremely uncomfortable with the abuse heaped on George W. Bush, just as I was when it was Bill Clinton on the receiving end, and I will accord Barack Obama the respect due the President of the United States, as well as that due a human being created in the image of God.
We pray for Barack Obama, and for all "who bear the authority of government." If the Apostle Paul could write, per I Timothy 2:1-2, "I urge, then, first of all, that requests, prayers, intercession and thanksgiving be made....for kings and all those in authority, that we may live peaceful and quiet lives in all godliness and holiness," while living under the Roman Emperor Nero, we can do the same living under an elected president who is not likely to include among his alternative energy polices the burning of living, human torches.
We attempt to live our lives in the best, most honest, most noble, and most loving way possible. Back to I Peter again (2:15-16): "[I]t is God's will that by doing good you should silence the ignorant talk of foolish men. Live as free men, but do not use your freedom as a cover-up for evil; live as servants of God." The Republicans would do well to remember that scandal and wrong-doing among office holders has done more than anything else to bring them down. Granted, it's not fair that the Democrats mostly get a pass for their equal or greater sins—although it's actually a compliment that better behavior is expected of Republicans—but the reality is that Republicans were hurt badly first by misbehavior and even more by not visiting swift and sure justice upon the miscreants. To live purely and act rightly, with justice and love and in quiet confidence, will win more hearts than the most reasoned argument.
Do not repay anyone evil for evil. Be careful to do what is right in the eyes of everybody. If it is possible, as far as it depends on you, live at peace with everyone.... Do not be overcome by evil, but overcome evil with good. (Romans 12:17-18, 21)

Do everything without complaining or arguing, so that you may become blameless and pure, children of God without fault in a crooked and depraved generation, in which you shine like stars in the universe. (Philippians 2:14-15)

[L]et your light shine before men, that they may see your good deeds and praise your Father in heaven. (Matthew 5:16).
We attend to the wisdom of the serpent as well as the harmlessness of the dove. Now is not the time to retreat from the political process, but to be all the more involved that we might be alert to dangers that threaten what we hold dear, and to how we might best meet those threats. History has proven that when we are caught unaware we react hastily, badly, and often ineffectively.
We don't flee to the hills, or to another country (as many threatened after losing the 2000 and 2004 elections), or withdraw from the system in sulky silence. It's not time, yet, for "those who are in Judea to flee to the mountains." If we feel like exiles in our own land, it is time to remember what God said to his people at the time of another exile: "Build houses and settle down; plant gardens and eat what they produce. Marry and have sons and daughters; find wives for your sons and give your daughters in marriage, so that they too may have sons and daughters. Increase in number there; do not decrease. Also, seek the peace and prosperity of the city to which I have carried you into exile. Pray to the LORD for it, because if it prospers, you too will prosper" (Jeremiah 29:5-7). We continue to live our lives wisely and without fear. The administration may have changed, but the basic rules of life have not. There's still the Big Ten—don't steal, don't murder, don't mess with someone else's spouse, and all the rest—and the sound-bite version provided by Jesus: "Love the Lord your God with all your heart and with all your soul and with all your mind, [and] love your neighbor as yourself."
Many of us are accustomed to feeling alienated from the general American culture; it may even be easier—or at least clearer—when there's no pretense that "our guys" are in charge. Whether it's financial responsibility, ethical behavior, or wise decision-making, in a democracy the citizens get no better from their government than the majority lives out in their lives. True progress, then, requires that we balance a deliberate counter-cultural structuring of our own lives, families, and communities with a creative engagement of the larger culture. That is how we sing the Lord's song in a foreign land.
The fruit of the Spirit is love, joy, peace, patience, kindness, goodness, faithfulness, gentleness and self-control.
Against such things there is no law.
Galatians 5:22-23
In August of 2018, my friend Eric Schultz posted an article that struck me to the heart, and I've been meaning ever since to write about the thoughts it inspired.
Warning to procrastinators: Don't. Today I went to re-read the article and discovered that it was no longer available on Eric's Occasional CEO site. Worse, though I thought I had saved copies of the article, it turns out they were merely copies of the link, which did me no good. Even the Wayback Machine failed me.
Eric found a draft version of the post and put it back up here. It's not as polished as I remember the original being, but you'll get the idea. In trying to fathom why it disappeared, he suggested that maybe he had decided it was too dark and took it down. Maybe he did—though having had one of my own posts removed from Facebook by the corporate censors, and heard similar stories from others, I no longer dismiss the notion that some disappearances might be less than innocent. In any case, dark as the post may have been, what I took away from it was hope.
For several years now I have been concerned by the number of people who look around and are overcome by despair. Despair deep enough that they have determined to have no children, because "how could I bring a child into such a terrible world?" If suicide is the extreme expression of individual hopelessness, surely this is the same attitude on a much larger scale.
The odd thing is, though they have this despondency in common, people are coming to this point from many different places, and with many different fears. Climate change, the election of President Trump, an asteroid hitting the earth, terrorism, pandemic, widespread civil unrest, and the takeover of our world by super-intelligent computers are only a few of the disasters on the brink of ending not only the world as we know it, but any world worth living in. How should we live in such times? How dare we bring children into such a world?
I've long wanted to write an answer to these questions—to these fears. Eric's post gave me a place to start. The chief difference is that, back in 2018, when I started writing this post in my mind, it was from a position of strength. I saw these fears as understandable, but not really rational; I certainly didn't feel them myself to any great extent. But this past year has dealt a hard blow to my easy optimism, and I sometimes fight with despair myself. I still believe in the hope I had back in 2018, and I think what I will write will not be substantially different from what I would have written then. The difference is that now I will also be preaching to myself.
This morning I realized that I have put this post off for so long not only because it's such an important subject that I don't feel worthy to take on, but even more because I was trying to make it into a single post, which it just cannot be. Therefore I'm going to be tackling it in smaller segments, and have created a new category for them: "Last Battle." At least that takes the pressure off of making everything hang together as a single narrative.
Next up? The hope I found in Eric's dark essay.
Go to page: