As a genealogist, I love old family photos. But old family photos without any identification are a tragedy, and that describes a terribly high percentage of our pictures. Here's one, for example, that's actually in better shape than most, in that I know three of the people for certain, and have some good guesses as to most of the others. But I'm posting it here in the hope that there are others of our scattered family, perhaps direct descendants of some of these people, who will give greater clarity. (Click on the photo to enlarge.)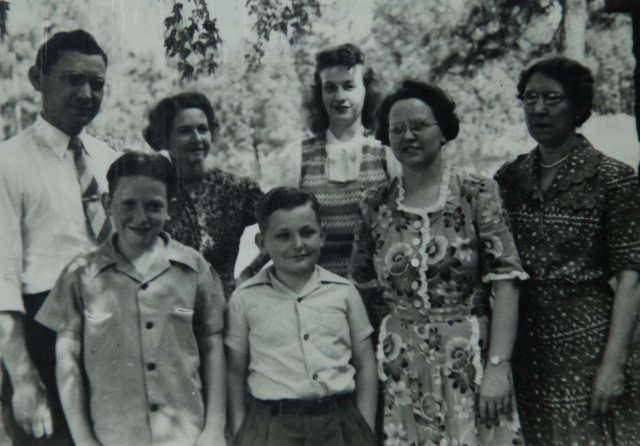 Here's the identification I've come up with:
Back row: Francis Orson Davenny, Erna (Bradbury) Langdon, Mary Jane Langdon
Front row: William Davenny, Richard Davenny, Nina (Bradbury) Davenny, and an unknown woman, possibly Frances (Langdon) Hill.
Based on my best guess as to the ages of the boys, I think the photo was taken around 1945, probably in Spokane, Washington.
What do you say, Internet? Is there someone out there searching on these names who will recognize any of these folks?