This isn't the post I had planned for today, but it seems timely.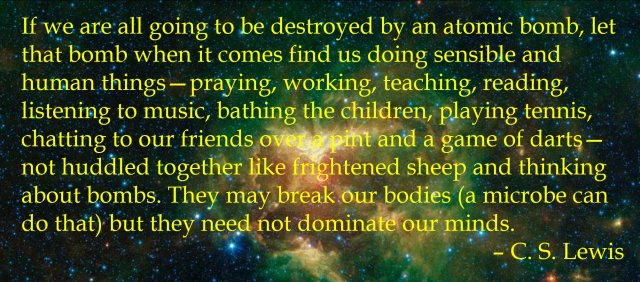 Lift Up Your Hearts! is an eclectic blog, and I don't apologize for that. With death and disaster (largely self-inflicted, I fear) threatening on every side, sometimes I feel I should do more screaming from the rooftops. I try to seek and speak the truth and proclaim what I learn, with sources if I can, so that others may be aware and make up their own minds about important things.
Maybe it is trivial in such a situation to write about genealogy, or making beautyberry syrup, or the antics of our grandchildren, or random thoughts. But then again, these are the "sensible and human things" and need to be remembered.