That's quite a margin he won by.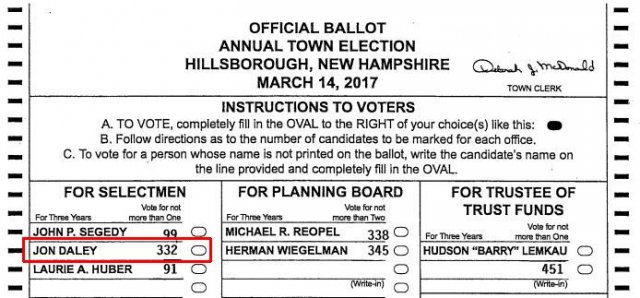 A Board of Selectmen is one of those mysterious New England customs, and the Wikipedia article doesn't exactly make things crystal clear. But the upshot is, Jon is now one third of the three-person executive that leads the town of Hillsboro, New Hampshire. (There is no mayor.)
Congratulations, Jon. May you never have to hold your head in your hands and groan, "I gave up ski patrol for this?"