Despite My Rocky Relationship with Penzeys Spices, I hold no grudge against the Penzey's mugs I've acquired over the years.
Until one turned out to be an IED, that is. (Click to enlarge.)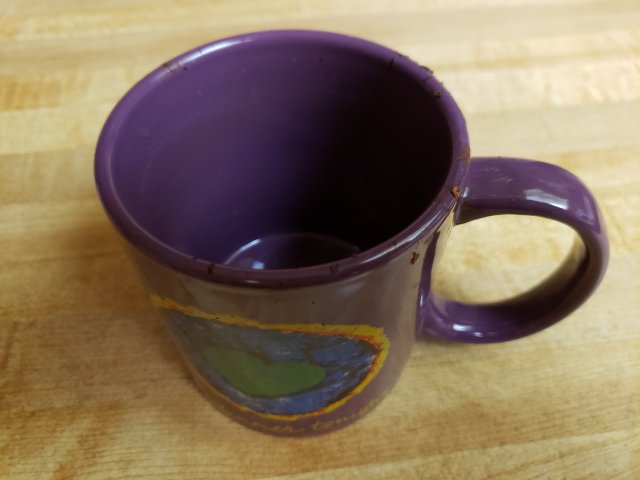 It had given me no trouble whatsoever for years. Then one day I noticed the cup seemed exceptionally hot when I took it from the microwave. That should have been a clue. The next time I tried to warm up my tea was more exciting: Pieces of the cup exploded off with loud bangs, revealing rusty metal underneath.
The odd thing is, there had been no previous evidence of a problem. No worn spots, no places that looked thin. And who knew there was metal around the rim of the mug?
You never know what might be lurking in your cupboard.