Today's Dilbert is for all the bright students frustrated by teachers who insist that they show their work.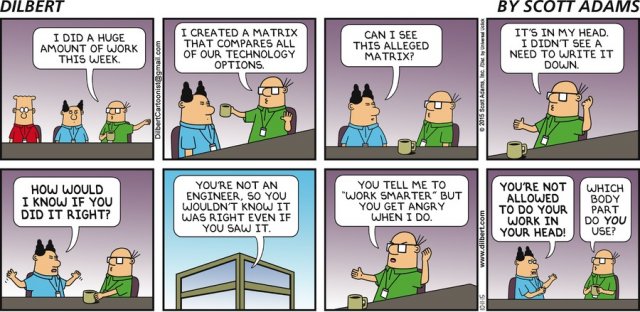 Don't overthink it; I just think the last panel is funny.
I know it's sometimes important to show the intermediate steps, and what I used to tell my students was that they didn't need to show their work, but that if they didn't, they wouldn't get any partial credit if their answer didn't agree with mine. Too many teachers, however, don't understand that some students can no more explain the process by which they arrive at the correct answer to a math problem than a fluent reader can detail the steps by which he understands a paragraph. "Showing your work" becomes a matter of reverse engineering, which is another skill altogether.