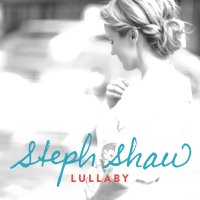 Lullaby by Steph Shaw
Here's a shoutout to our very talented cousin-in-law. (If there's a word for "son-in-law's cousin" I don't know it.) Steph Shaw is a singer-songwriter and the mother of three adorable girls. "Lullaby" was written with the first, recorded with the second, and released with the third.
Naptime. It's what you make of it.
Enjoy! And don't forget to check out Steph's Facebook page.