Speculoos à Tartiner, in its American incarnation as Biscoff Spread, is now available at many stores here and around the country. Trader Joe's even has its own version, which I will be able to sample and compare because we are finally getting our own Trader Joe's! You can even buy Speculoos in tiny Hillsborough, New Hampshire—which also needs a Trader Joe's, but we'll take one step at a time.
The exploding popularity of this heavenly spread was featured in the Orlando Sentinel yesterday. I don't know what goes into the decisions involving placement of articles and advertisements on the page, but surely this could be no coincidence: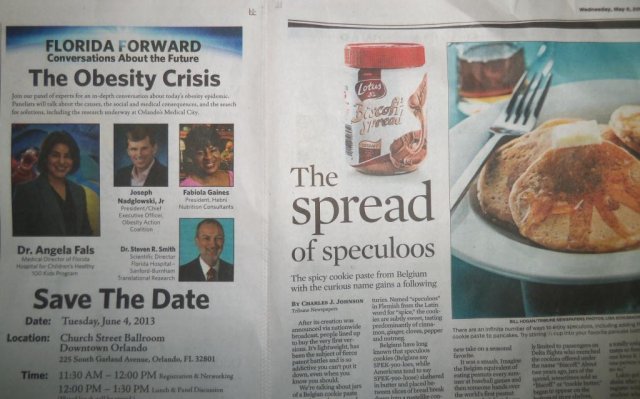 On the bright side, all this publicity may dampen the TSA's suspicious attitude, although there is now less reason to transport it in my luggage.