I thought these had disappeared decades ago, yet look what showed up when I cleaned out our closet! (Click to enlarge.)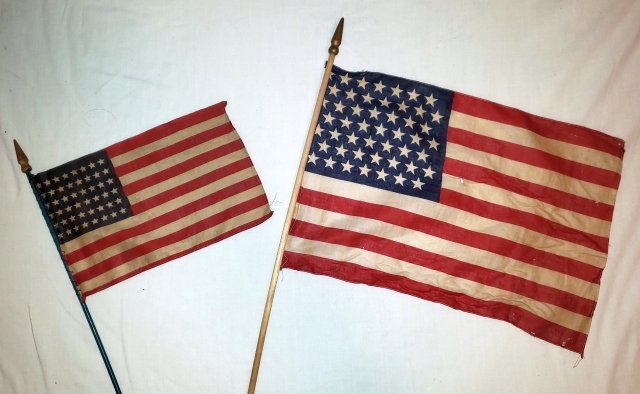 I shouldn't have to tell anyone how old they are.
My idea is to take the flags off the poles and wash them gently, then frame them to hang on the wall. I'd have done it already but shopping for frames online is not yielding any joy right now. Normally I go to JoAnn's and spend a lot of time pawing through their frames to find something that looks right and is in good shape, a practice that is currently frowned upon. I'd consider taking a chance at buying them online, but I can't find the right sizes in stock. So I wait.
But I'm so happy to have found these flags that I had to share them.