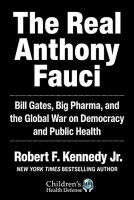 The Real Anthony Fauci: Bill Gates, Big Pharma, and the Global War on Democracy and Public Health by Robert F. Kennedy, Jr. (Skyhorse Publishing, 2021)
As a teenager, I flirted with the Kennedy adulation so common among my peers. I was too young to know much about John F. Kennedy, though I vivdly remember proudly carrying a note from my mother explaining that I was late coming back to school from lunch because I had been watching Kennedy's inauguration on television. (We walked home from school for lunch every day; to some people, that probably makes me seem old enough for it to have been George Washington's inauguration—were it not for the television reference.) I barely even remember JFK's assassination, since I was at the eye doctor's at the time and thus missed the reactions of my classmates. However, I spent hours glued to the television during Robert F. Kennedy's funeral in 1968, and genuinely grieved. But that was then; the subsequent years gradually took the shine off both the Democratic Party and the Kennedy family for me. Our two years of living in the Boston area and hearing from the common people their stories of oppression at the hands of Kennedys sealed the deal.
So why would I choose to read a book by Robert F. Kennedy's own son and namesake? Why would I wade through a book that castigates Republicans and has nothing but admiration for his famous family? Why would I spend my two weeks at the beach reading a book of nearly 1000 pages without even the excuse of it being a Brandon Sanderson novel? (There's a confusing difference in number of pages between the Kindle version and the hardcover, with the former being nearly twice the latter. Whatever—it's long.)
Two reasons, maybe. It was recommended by someone whose opinions I respect, and although the book costs $20 in hardcover, it is only $2.99 in Kindle form.
I'll state upfront that the book is controversial. My first reaction was, "If this is true, why is Dr. Fauci not in jail? If it's not true, why isn't he suing Kennedy for libel?" Speaking of libel, feel free to read Kennedy's Wikipedia entry, which is a pretty good example of the way controversial topics are handled these days. You don't like what someone says? Why bother to refute his arguments when you can brand him a conspiracy theorist, a purveyor of false information, and shut him down? But go ahead, read the accusations. Then read the book.
Despite the seriousness of the subject, it is somewhat amusing and even encouraging to find a die-hard Democrat who is willing to skewer not just Republicans but much of his own party as well (though not the Kennedys themselves), while admitting that the hated Republicans have sometimes been closer to the truth, and revealing that presidents of both parties have been helpless in the hands of the bureaucrats whom they have been forced to trust.
Don't let the number of pages in this book dissuade you. Reading it went surprisingly quickly, not only because it is interesting, but because so much of it is pages and pages and pages of footnotes. If it's misinformation, it's certainly well-documented misinformation.
It did take me a while to get into the book. The first section, which is about COVID-19, is over-long and harder to read than the rest of the book. Perhaps because this problem is new and ongoing, Kennedy is not at his best, sometimes overly polemic. He's still angry in the rest of the book, but handles it better. Maybe I just got used to it. Or maybe I got angry, myself.
This is not a book to take my word for. Much of its value comes in its extensive documentation, its references and endnotes—not that you need to read them all, even if you could, but that you need to know the documentation is there. Kennedy is not just some politician spouting off his baseless opinions. In addition, he makes an effort to update both information and references online.
I will not provide here my usual selection of quotations. (That's not to say I won't produce a few in subsequent posts.) Instead you get my own very brief and inadequate summary, the table of contents, and a subset of the questions swirling in my mind—some I have been asking for decades, others generated through reading The Real Anthony Fauci.
The Précis
The health and safety of America's people, along with that of much of the rest of the world, has for decades been held hostage by the iron grip of an unholy alliance among the federal agencies charged with that responsibility, the pharmaceutical industry, our research universities, a few quasi-charitable organizations (such as the Bill and Melinda Gates Foundation), and—come late to the table but enormously powerful—the gate-keepers of information (from CNN to Google). There's no reason to call it a conspiracy; "cartel" and "oligarchy" are the words that spring more readily to mind. The combination of good intentions (to put the best face on it), a great deal of hubris, and the power to acquire and control unimaginably vast sums of money qualifies as a man-made disaster of the highest magnitude. During my five-year tenure as a researcher at a major university medical center, I saw only the tiniest slice of the world of government grants and the network that controls academic publishing, but it was quite enough to make Kennedy's revelations believable.
The Contents
Mismanaging a Pandemic

Arbitrary Decrees: Science-Free Medicine
Killing Hydroxychloroquine
Ivermectin
Remdesivir
Final Solution: Vaccines or Bust

Pharma Profits over Public Health
The HIV Pandemic Template for Pharma Profiteering
The Pandemic Template: AIDS and AZT
The HIV Heresies
Burning the HIV Heretics
Dr. Fauci, Mr. Hyde: NIAID's Barbaric and Illegal Experiments on Children
White Mischief: Dr. Fauci's African Atrocities
The White Man's Burden
More Harm Than Good
Hyping Phony Epidemics: "Crying Wolf"
Germ Games
The Questions
Why has there been so little attention given to discerning why disorders such as autism, ADHD, asthma and other autoimmune diseases, allergies, and a variety of mental health issues have become so rampant?
Why are we more concerned with selling highly profitable drug treatments and permanent surgical alterations instead of asking ourselves what might be in our water, our air, our food, our medical treatments, or our society that has caused so many boys to decide they need to be girls, and vice versa?
Why do we quietly accept the marked deterioration in the health of our people after over a century of astonishing improvement?
Why are those in our federal government who hold the solemn duty of safeguarding the nation's health allowed to reap huge personal profits (or any profit at all, for that matter) from vaccines and other products of the pharmaceutical industry? How is it not an infernal conflict of interest that the authorities responsible for declaring a new drug "safe and effective" stand to make a great deal of money if they give it their stamp of approval?
Why was so much effort—and an unimaginable amount of money and other resources—put into developing and distributing COVID-19 vaccines, while the most obvious and most important question was ignored: How do we treat this disease?
In the early months of the pandemic, boots-on-the-ground physicians successfully treated COVID-19 patients by repurposing inexpensive, already-approved drugs. Why were these doctors first ignored, then demonized, and their remedies (legal, with a long record of safety) pulled off the market by underhanded means?
Why did we repeat with COVID-19 so many of the mistakes we made when struggling with AIDS in the 1980's?
Why was the AIDS picture so different between America and Africa?
Why are pharmaceutical companies, and charities such as the Bill and Melinda Gates foundation, allowed to dump on Africa, at significant profit, drugs and vaccines that have been deemed too dangerous for Americans?
Why does much of our drug and vaccine testing take place in Africa, where the rules of proper research, record keeping, and informed consent can be ignored, and adverse events conveniently buried?
Malaria used to be prevalent in the United States. Why has so much effort been spent on developing a still-mostly-ineffective malaria vaccine and so little on simple public health measures that might help eradicate it in Africa?
Why has the United States government been sponsoring the development of biological warfare agents, through a loophole in international treaties?
Why is our government outsourcing this biological warfare work to China, where regulations are lax and procedures known to be sloppy? Not to mention that China is known for industrial espionage and theft of intellectual property. Whoever imagined that it might be a good thing to avoid America's rules of legitimate research procedures while in all likelihood handing deadly technology over to a powerful country with whom our relations are uncertain at best?
Why have we allowed our medical institutions and research universities to become so completely dependent on federal and industrial funding that their work is controlled and compromised?
Why and when did we give up on the practice of scientific inquiry that has served so well in the past, and enshrine Science as a religion, wherein disagreement and debate, once necessary to the process, have become unspeakable heresy?
Why did our COVID response appear to be so experimental and bumbling at the start—I remember saying, "Give them a break; they are doing the best they can with too little data"—when the strategies the government employed had actually been designed, simulated, planned for, and practiced for years, through multiple presidencies?
And perhaps the most important question of all: Qui bono? How did the COVID-19 pandemic become the vehicle for a record transfer of wealth to the super-rich? Follow the money. Power corrupts; power over money corrupts exponentially.
There's more. Much more. Considering what Kennedy has discovered, the book turns out to be far more logical, documented, and measured than one has a right to expect. It's not everyone who can report rationally on something so shocking. This would be me: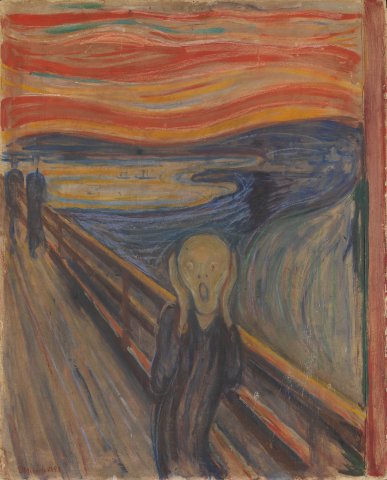 Whatever your party affiliation or lack thereof, you owe it to yourself (and if you have children, especially to them) to invest $2.99 and a few hours in The Real Anthony Fauci. I'm at a loss as to how to confront the problems it reveals, but shedding some ignorance and blind trust is a start.
Turns out I'm admiring a Kennedy again. It only took me half a century.