Part 1 of the visit of our Swiss family is here, part 2 here.
At last, Christmas drew near, and we focussed our activities nearer home. Christmas Eve saw us in church, of course, with some of our guests pressed into service in our hand chime choir. Hand chimes are not nearly as beautiful as handbells, but they are what we had. We didn't even have a handbell choir until it emerged as a desperation move to give our choir a way to make music when rehearsing and singing were forbidden. In this we were oppressed, not by the state, but by our very own bishop, whose rules were far more draconian than the governments'. I had so looked forward to being able to share with our family the absolute beauty of our high church worship, especially on such a special day, but it was not allowed to be. Nonetheless, we were grateful to be permitted in-person services at all. We were there; God was there. And some of us went back later for the midnight mass.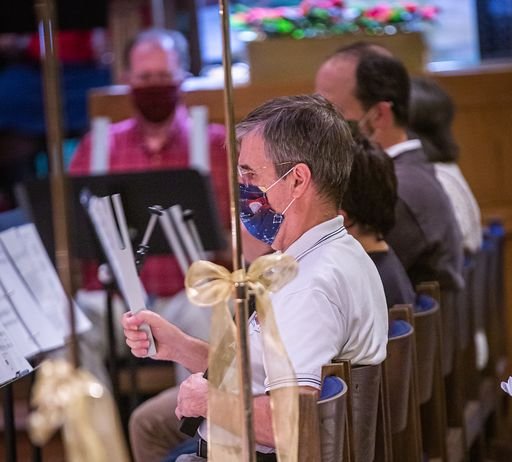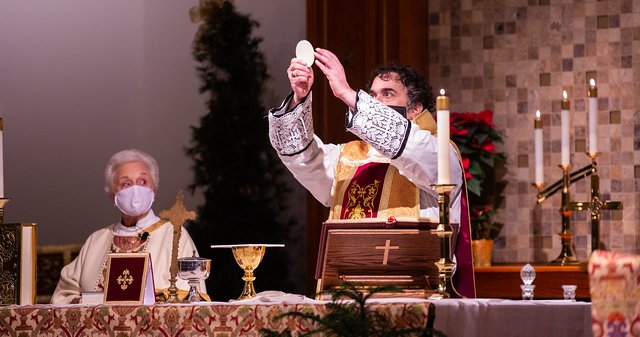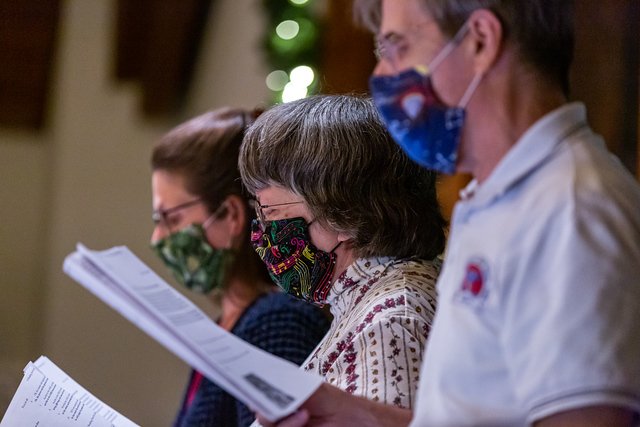 Credit for the above three photos Anke Cirillo of Three Point Photography
And then it was Christmas! Happiness is a house full of family.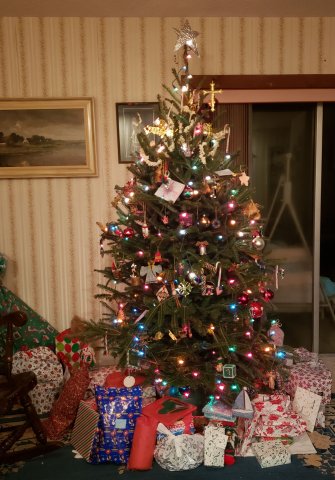 After Christmas we boldly got together with our long-time friend and former choir director for one of our spontaneous music-making sessions. It's impossible to describe what a glorious outpouring of joy there is in these events. I do have a few recordings I treasure, but out of respect for the true musicians who don't always appreciate having their impromptu experimentations broadcast to the world, I'll leave it to your imagination. We had singing, piano, harmonica, viola, recorder, hand chimes, and all manner of percussion. If I could do this every night I know my mental state would take a drastic turn for the better. And the interaction between me on the tambourine and our granddaughter on the maracas was pretty good physical exercise, too.
We visited several playgrounds and natural parks, including taking the Black Point Wildlife Drive on the east coast. It's a favorite of ours, and a lovely place to see birds. On this trip, however, the more exciting views were of another sort: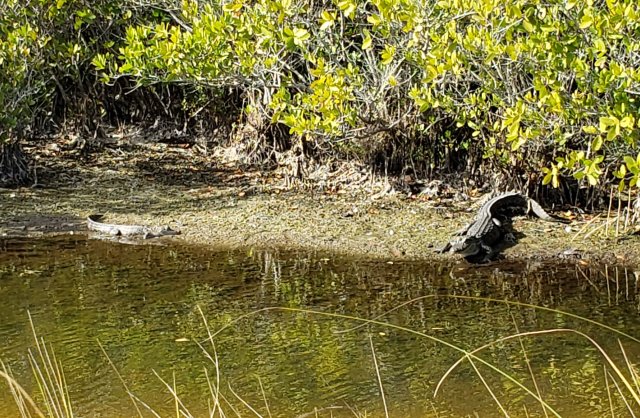 And what's a trip to that part of the state without a stop at the Dixie Crossroads restaurant?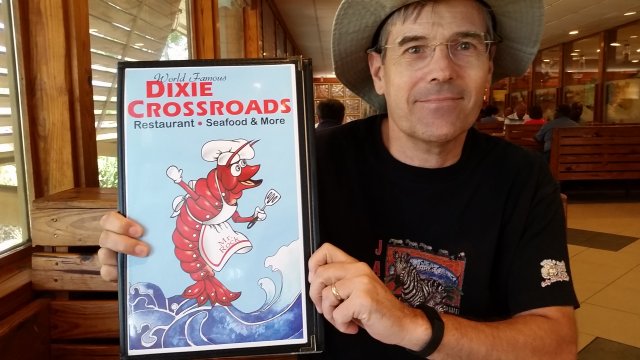 We continued to enjoy our final days of this visit, trying not to think too much about the upcoming long trip to Miami and the even longer trip across the Atlantic. And the 10-day quarantine awaiting them back in Switzerland. But they survived all that without catching COVID-19, and so did we. We are so grateful to Florida for welcoming our overseas family, to Switzerland for letting them come (and return), and to all whose efforts made this visit possible. I hadn't fully realized the toll these pandemic restrictions had taken on our mental health until we were reminded of what we were missing. I believe this visit came just in time, and I'm so glad we made the joyful choice.
This December visit seems more than six months distant, given that January and February brought us vaccines and the beginning of more freedom, at least in Florida. It would be April before the Northeast opened up enough for another healing family visit ... and that's a story for another post.