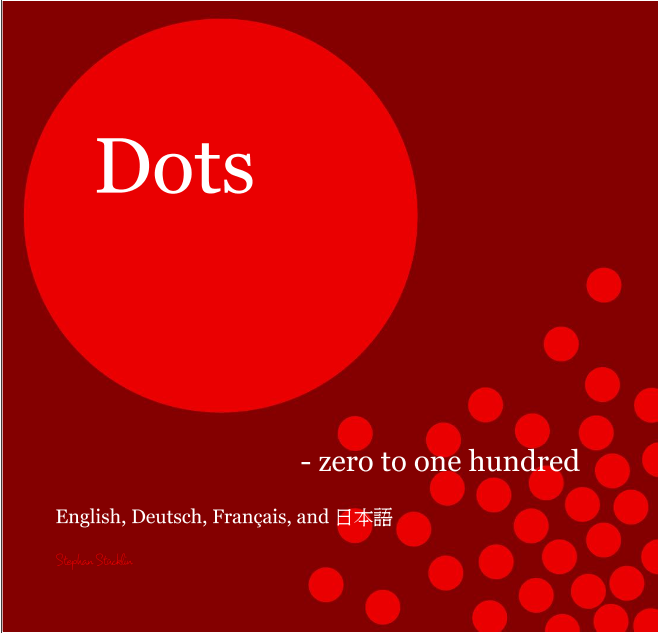 Our son-in-law, Stephan, has an artist's eye, and it shows in this book he created for our grandson, Joseph. He has published it, in three versions, through Blurb, so anyone may order a copy.
The inspiration was the absolute delight Joseph has shown, from a very young age, in the "math dot cards" from Glenn Doman's How to Teach Your Baby Math program, and his joy in reading books that show an object along with its name. As you can see, on the left side of the page is the numerical form of a number, with the written form in four languages (English, German, French, and Japanese), while the right side shows the number respresented by red dots.
Now Joseph will be able to examine his beloved dots whenever he likes.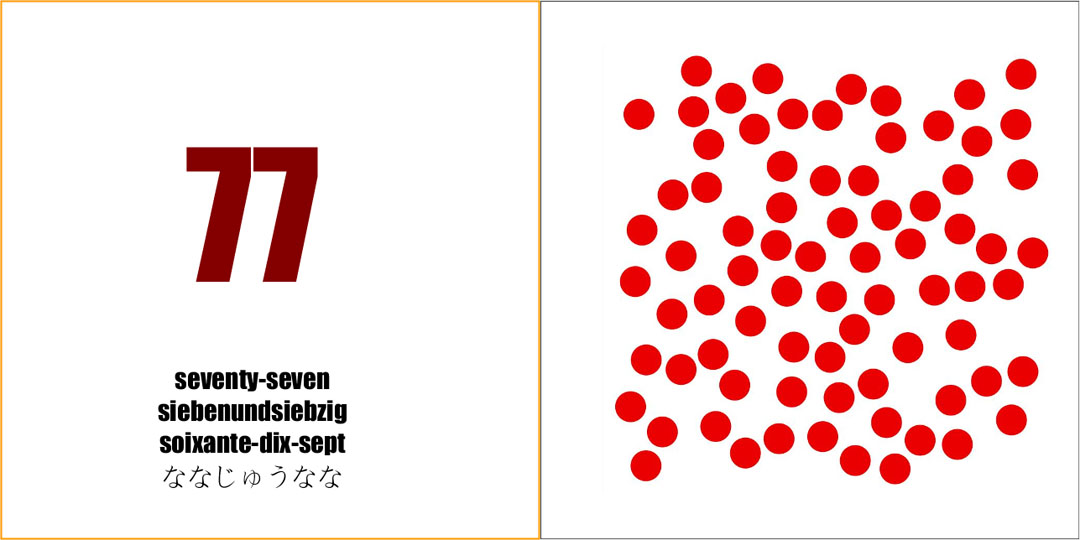 Because there's no getting around the fact that specialty books are expensive, Stephan has produced three versions:
This video was from six months ago, when Joseph was ten months old, but you can see his enthusiasm.
Stephan's Dots in Books page will keep us updated on how Joseph reacts to the book. You can also leave comments and suggestions there. Maybe there'll even be a new video some day.